Name: Alice Lee
Tel: 0086-0769-22311951
Fax: 0086-0769-22311951
Mobile: +86-18929213917
E-mail: info@sammipack.com
Add: No.80,Hongfu Road,Nanchen District, Dongguang City,Guangdong Province,China

Product name : 3 side sealing granule packing machine

Item : SMFZ-70
Details:
Full automatic weighing packaging machine, tea bag packing machine Automatic grain powder medicine packaging tea machine filling and sealing machine
This product has been excellent engineers carefully study design, the use of microcomputer control of optical technology, high accuracy, fast, good quality, solve the traditional tea packaging tedious process. An automatic dosers several labor equivalent amount of tea production and tea shop is a good helper.

Suitable for tea, food, food, seeds, fruit, grain shape chemicals and pharmaceuticals, micro and small components such as general non-sticky solid materials.
Automatic packaging effect, use white paint clear clean appearance of high-end, fit in factories, stores, outdoor, and so on. Install a mechanical shaker inside the packaging machinery can not stick when the powder. Can be connected to work with a variety of combinations of installed capacity.

Speed about 3 seconds/pack.

Use the back seal, seal up the bag more beautiful, cursor positioning, cut out the bag more accurate, high-quality products. In addition the combination of the two machines into fully automatic packaging machines, above that small units of installed units can also win other items of equipment weighing below that Taiwan also can be used alone, and this is the biggest advantage of the combination, it can be used as full-automatic, semi-automatic, can be used as. Suggested pro choice combination products, cost-effective, practical and convenient.
| | |
| --- | --- |
| product model: | SM-FZ-70 |
| Degree of automation: | Full Automatic |
| Voltage: | 220v |
| power: | 200W |
| used for tea bag | 60*70mm cusromize the with 60mm |
| the thickness: | 0.5mm-0.8mm |
| Bag-Making Width: | finished product 8CM Coil on 16CM |
| Bag-Making Length: | 0-9CM(adjustable) customizable 12CM |
| Preision: | 0.2G |
| Dimension: | 430*510*1400MM |
| Weight: | 90KG |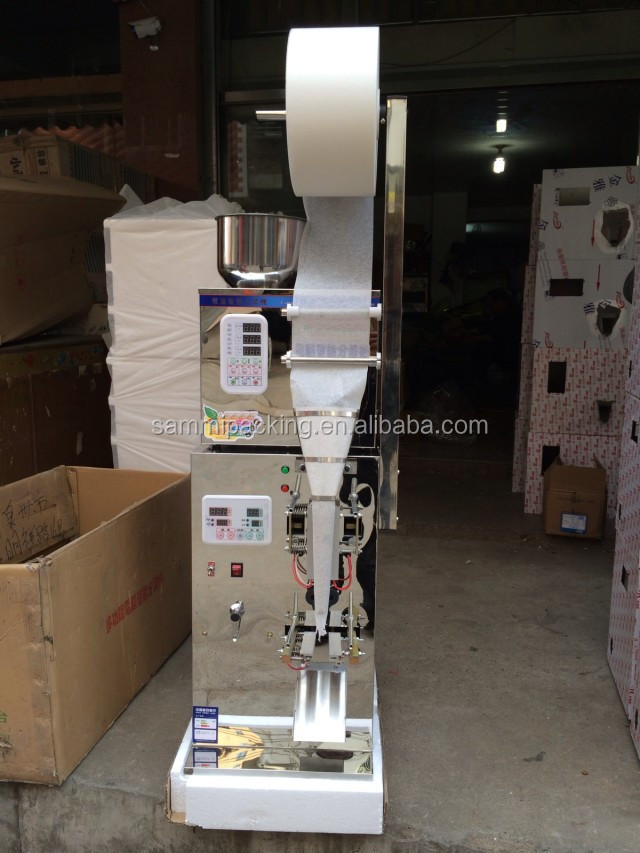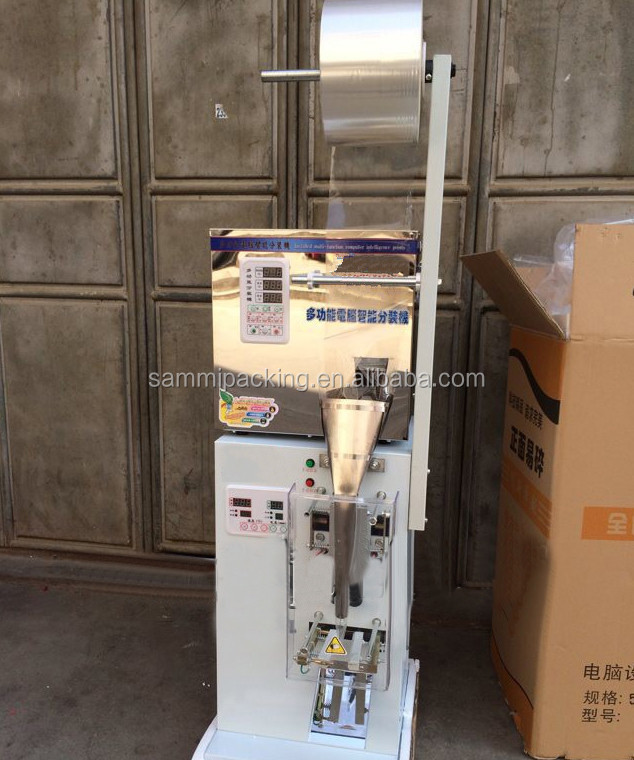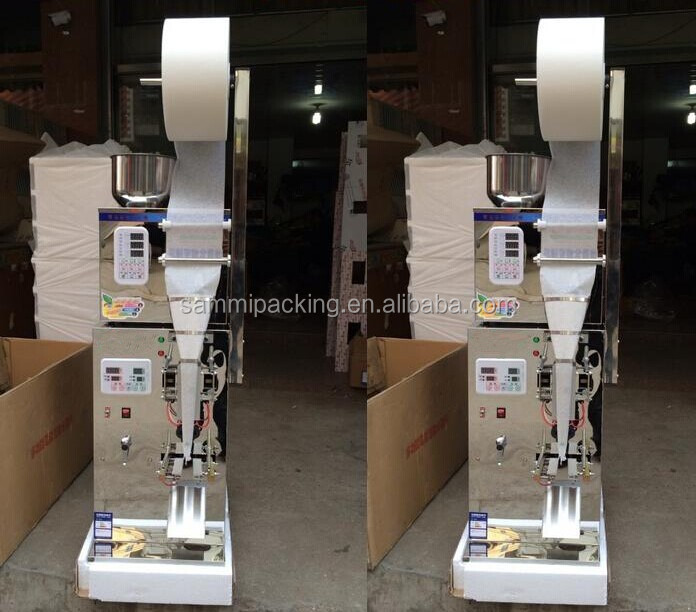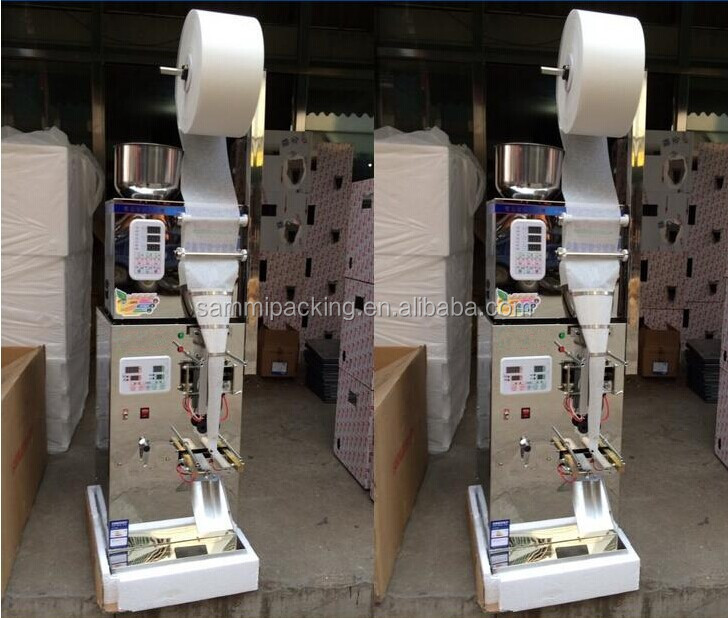 Samples for bags packing:
Apply for different kinds of plastic bags, aluminum foil bags, roll bags need to be made. 1 -25g quantitative, can be customized to 1-50g machine, the bag is expanded fixed width 16cm, finished together is 8cm, length 0-9.9cm adjustable. Length can be customized 0-12cm. Variety of granules, powders, herbs, food, tea, hardware, electronics, fully automated packaging machine.
Suitable product: