Name: Alice Lee
Tel: 0086-0769-22311951
Fax: 0086-0769-22311951
Mobile: +86-18929213917
E-mail: info@sammipack.com
Add: No.80,Hongfu Road,Nanchen District, Dongguang City,Guangdong Province,China

Product name : Single room vacuum sealing machine

Item : DZ-400/DZ-500/DZ-600
Details:
High Quality Single chamber vacuum packing machine
Vacuum packaging machine

The machine is a conventional standard model, it has two different kinds of machine, i.e. the stainless steel manufacture and plastic spraying frame system made, it is been used at home, supermarkets and so on. The following models can be configured, according to user needs (380V or 220V power supply), to achieve the requirements of products. single room open ,convenient to move,big vacuum room,good sealing effect,lower energy consumption.
Technical Parameters;

| | | | |
| --- | --- | --- | --- |
| Model | DZ-400 | DZ-500 | DZ-600 |
| pressure | 220V/50HZ | 220V/50HZ | 220V/50HZ |
| power | 0.75KW | 0.85KW | 1.5KW |
| pressure | ≤0.66KPA | ≤0.66KPA | ≤0.66KPA |
| vacuum chamber effective size | 400*320 | 500*410 | 600×510×100 |
| Heat seal effective size | 400×10 | 500×10 | 600×10 |
| speed | 3-4/MIN | 3-4/MIN | 3-4/MIN |
| vacuum chamber | 1 | 1 | 1 |
| size | 550×500×950 | 580×640×950 | 650×700×950 |
| weight | 80kg | 80kg | 120kg |
Operation guide:
Before operating, check to be sure that oil has been added to the vacuum pump. Make sure you put oil in the correct fill hole on rear of pump. Refer to the operator's manual and the diagram. Oil level should register between the minimum and maximum levels on the pump sight glass visible through the back or side panel of the machine. Operation of the pump, even for a few seconds, without oil can cause extensive wear and damage. If oil needs to be added, refer to the Maintenance section of the Operator's Guide.

A.It can stock ten dispose,simple to change variety
B.Sealing,packing ,print date in one operation
Vacuum food packing machine is featured by automatic processing of vacuuming, sealing, printing, cooling, which is used in vacuum packaging food, pharmaceutical, aquatic, chemical and electric industries.
·It can prevent the products from oxidization and mildew, as well as corrosion and moisture, keeping the quality and freshness and prolonging the storage time
Vacuum sealers can be used to vacuum package most kinds of foods as well as household items. However, there are certain guidelines that should be followed to maximize the capabilities of your vacuum sealer:
Vegetables should not be vacuum sealed fresh. It is best to blanch them (place in boiling water until the are hot, yet still crunchy), then submerge in ice water to stop the cooking process. This will allow the vegetables to retain their color and firmness. You may then continue with the vacuum sealing. You can also freeze the fresh vegetables and then continue the vacuum sealing process. If this is not followed, they will emit a gas after they have been vacuum sealed that will interfere with the vacuum seal of the bag.
Any food, such as meat or fish, that is very moist, is best vacuum sealed after it has been frozen. The excess moisture in the food will interfere with the sealing phase. Likewise, more delicate foods, such as bread or fruit, which are likely to be compressed under the pressure of vacuum sealing should also be frozen first to help the product hold its shape.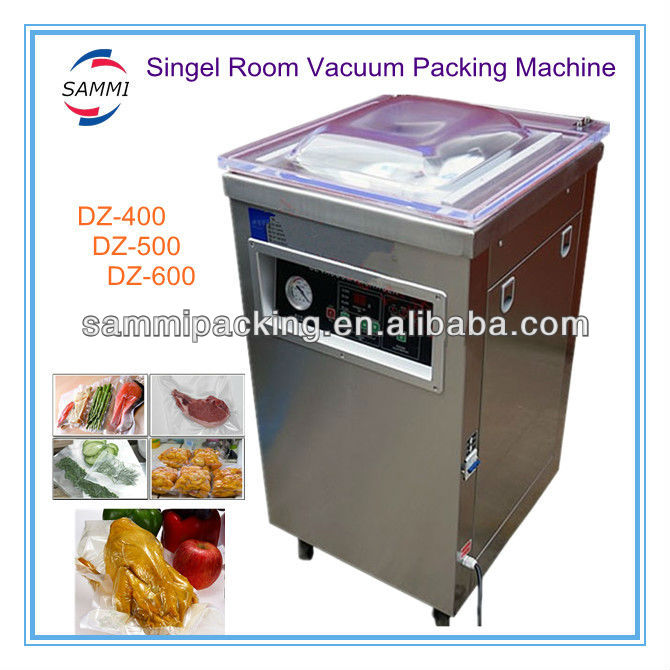 Packing samples: